NEW: Potted Groot
Before the Flora Colossus named Groot appeared on the big screen, in Marvel's Guardians of the Galaxy, he was busy making his name in the Guardians of the Galaxy comic series from Marvel Comics. As a member of the Guardians of the Galaxy, Groot helped the team through Annihilation: Conquest, War of Kings, Thanos Imperative and other, major, cosmic battles. Many times Groot has given his all for the team, sacrificing his body. However, as long as a single twig remained, it would re-grow into a new body for Groot
Secret Wars Hobgoblin Jumbo Figure
Secret Wars Hobgoblin Jumbo Figure Is now up for order! Click here!
Digitally scanned from the original Mattel Secret Wars figures and reproduced in 12" scale, no detail has been overlooked. Roto and injection molded and made of durable plastics, this fully-articulated jumbo figure includes a faithfully re-produced lenticular shield. Hobgoblin comes with his signature glider with an impressive 15 inch wingspan
New Pre-Order - G.I. JOE Rock 'N Roll Jumbo Figure
New Pre-Order - Groot and Rocket Raccoon
New Pre-Order - Iron Man Sorayama Metropolis Variant
New Pre-Order - Honey Trap Kay-Ya
New Pre-Order - Admiral Ackbar Kenner Jumbo
New Pre-Order - Iron Man 3 Mark 38 "IGOR"
Video Tour at SDCC 2014
Check out our first video look at the Gentle Giant and 3DSystems Booth at San Diego Comic Con.
See all the new items on display (and some info on a possible new variant in the Kenner Jumbo line) and also get an amazing first hand look at the 3DSystems printers!
New Star Wars Items announced from at SDCC
Today, via video at SDCC, Gentle Giant made some BIG reveals that have not been previously shown or announced. See them listed below, we should the video for your later today:
Zam Wesell AOTC Statue
Leia (Medal Ceremony) Mini Bust
Luke (Medal Ceremony) Mini Bust
Kenner Jumbo Ugnaught (2 variants)
Jabba the Hutt on Dias (scaled for 12″ Line – HUGE)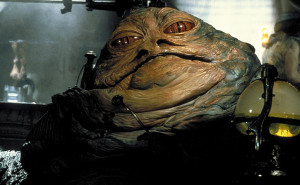 New Line - JUMBO KENNER G.I. JOE!
Gentle Giant and 3DSystems Booth Images SDCC 2014
Final Star Wars SDCC Exclusive - R2-KT Maquette
UPDATE 12pmEST 7/11 - PRE-ORDERS ARE SOLD OUT
UPDATE 2pm EST: The pre-order is now live, click here to secure one for shipping after the con, with only 500 of these being made, it will sell out fast!
Yodasnews is happy to announce the final Gentle Giant LTD SDCC Exclusive, and it is R2-KT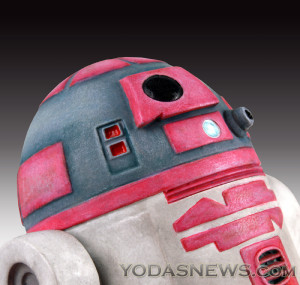 R2-KT was created by Albin Johnson, founder of the 501st Legion, master droid builder Jerry Greene and the R2 Builders Club, for Johnson's daughter Katie, who tragically passed away from brain cancer in 2005 at the age of seven. In real life, R2-KT makes appearances at children's hospitals, Star Wars Celebration and charity events in the southeastern United States. In the Star Wars universe, the character has appeared in Star Wars: The Clone Wars, and has been made an official part of the universe's canon.
Gentle Giant Ltd. is honored to create R2-KT as part of the Star Wars maquette line. More importantly, we're proud to announce that $10 from each R2-KT maquette sold will go to the Make-A-Wish® San Diego Chapter.
The R2-KT maquette will be sold at the Gentle Giant Booth at SDCC and will be listed for pre-order later today at this link for Premium Guild Members! Click below for our exclusive first look at this awesome maquette!
Padme Amidala Statue and Yoda Ilum Statue First Look Unboxing and Review
Rocket Raccoon Mini Bust - SDCC 2014 Exclusive
The Guardians of the Galaxy has a strange and diverse membership. So diverse, in fact, a talking anthropomorphic raccoon with a foul mouth and large gun seems normal by comparison. Rocket is a brilliant tactician and an expert marksman. He uses his skills to help defend the Galaxy from a wide variety of threats and horrors.
Gentle Giant Ltd. is proud to bring you the Rocket Raccoon Mini Bust! This exciting limited edition bust, digitally sculpted by our master artisans, is rendered using the highest quality polystone and hand painted. Each piece comes individually numbered and is paired with a matching certificate of authenticity. Make Mine Marvel!
SDCC 2014 Exclusive Luke Skywalker McQuarrie Concept Mini Bust
Edition size: 500
Luke Skywalker McQuarrie Concept SDCC 2014 Ex. Mini Bust – $85.00
Release Date: SDCC 2014
Ralph McQuarrie's early designs of Luke Skywalker are uniquely different from that of the final screen version. Based on original pre-production illustrations for Star Wars: A New Hope, this mini bust displays a fascinating look at McQuarrie's conceptual development of the legendary protagonist.
Digitally sculpted by the master artisans at Gentle Giant Ltd., this gorgeous bust used Mr. McQuarrie's original artwork as reference. Cold cast in high quality polystone and hand painted, each limited edition bust comes individually numbered and includes a matching certificate of authenticity. Available at SDCC 2014. May the Force be with you.
Click Here or any image below to pre-order if you are a PG Member!